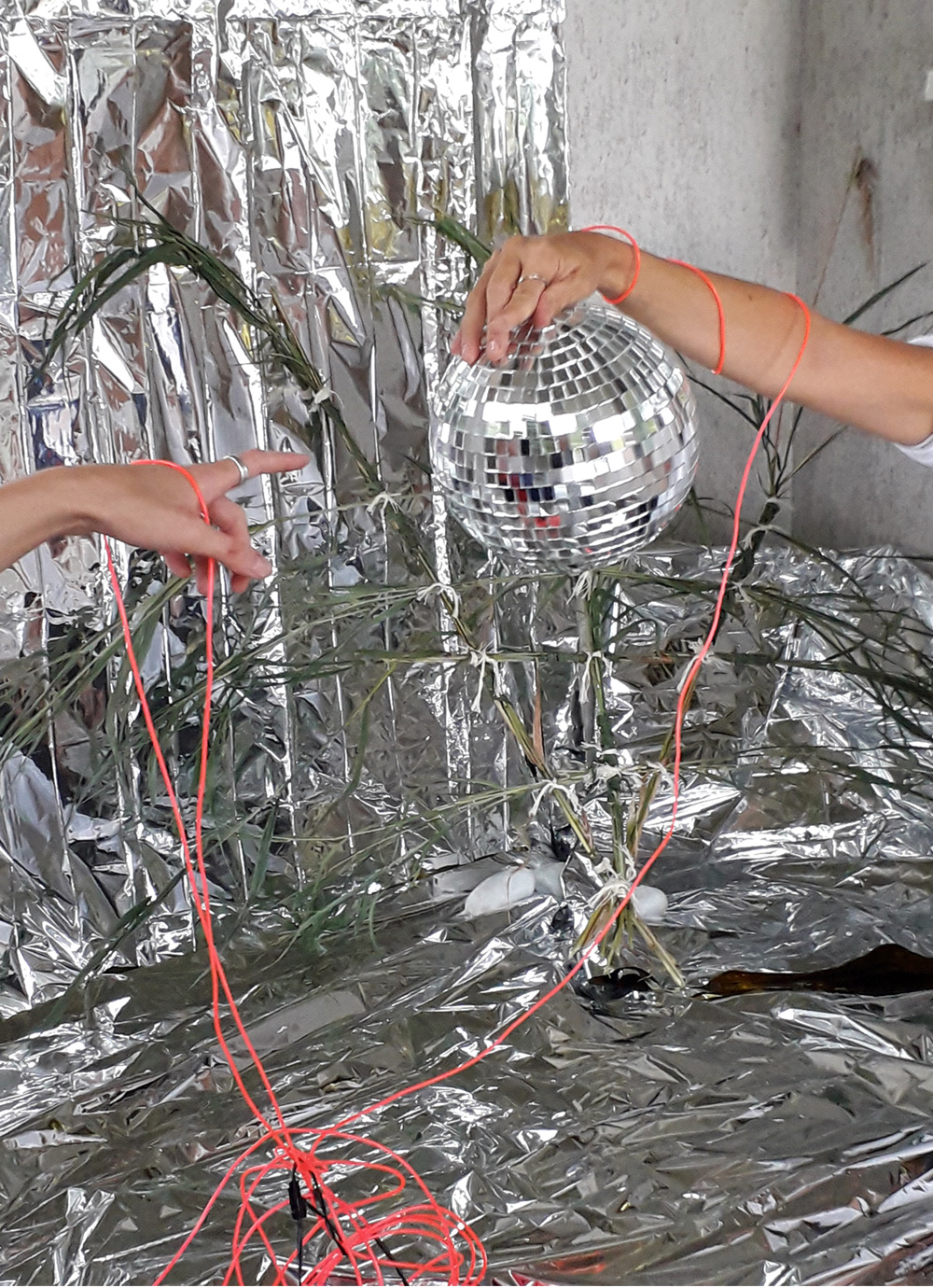 Neutopica / making utopia anew è un progetto nato nel 2019, co-immaginato da un numeroso ed eterogeneo gruppo di artisti ed artiste, durante una serie di residenze curate da Edoardo Mozzanega in una casa di famiglia disabitata. Neutopica innesca utopie localizzate e temporanee, realizzando formati sperimentali di residenza artistica transdisciplinare, basati sulla condivisione di pratiche, sulla collaborazione e sulla coabitazione di luoghi disattivati.
In Agosto del 2020 Discoteca Clandestina ha preso parte alla prima edizione  di Neutopica a Velo d'Astico (VI).
Per l'occasione, DIscoteca Clandestina si è materializzata giorno dopo giorno in una sequenza di spazi sempre differenti ed inaspettati (dall'episodio introduttivo nel salotto di casa, passando per la cantina, Paradize – lo spazio di incontro autocostruito dal guppo -, la spiaggia sul fiume, fino al giardino).
Gli aspiranti Ascension Dancers hanno preso parte al processo di ascensione attraverso due modalità complementari: prima approfondendo e studiando i contenuti concettuali del libro di Discoteca Clandestina e poi lasciandosi andare alla danza con la progressione di brani Ascension Disco appositamente selezionati per tutta la durata della residenza, fino a raggiungere l' "ascension climax" durante il party finale.
Guarda il diario dell'intera esperienza 

ººººº
Neutopica / making utopia anew is a project born in 2019, co-imagined by a large and heterogeneous group of artists, during a series of residences curated by Edoardo Mozzanega in an uninhabited family home. Neutopica triggers localized and temporary utopias, creating experimental formats of transdisciplinary artistic residency, based on the sharing of practices, collaboration and the cohabitation of deactivated places.
In August 2020 Discoteca Clandestina joined the first edition of Neutopica in Velo d'Astico (VI).
For the occasion, Discoteca Clandestina materialized  each day in different and unexpected spaces (the living room,  the cellar, Paradize – the meeting space built by the group -, the beach across the river, the garden).
The aspiring Ascension Dancers took part in the ascension process by two complementary modalities: first by studying and discussing the conceptual contents of Discoteca Clandestina book and then letting themselves go with dancing, until the final party "ascension" climax.
Discover the diary of the whole experience