I've just come back to Wroclaw from Sweden after an intensive printmaking workshop in Falun, a small city well known for his amazing printmaking center directed by artist Ahmed Mohdir.
I had such a wonderful time with my pals, and I had the chance to experiment photopolymer printmaking technique for the first time with the assistance of my friend Sjoerd Tegelaers.
I created some works that will be part of the project "Tales From the 5D Ultraverse".
I like the technique, and I think I will develop more projects in the future.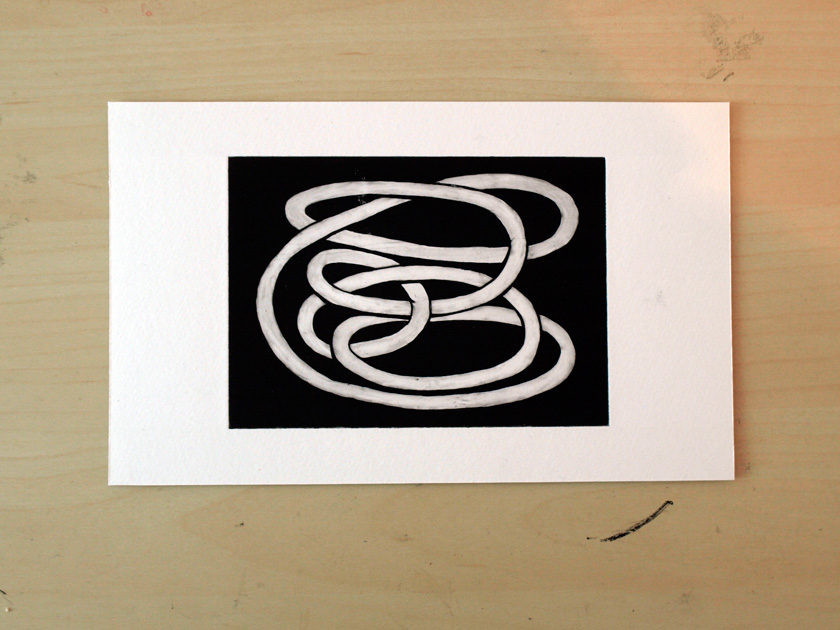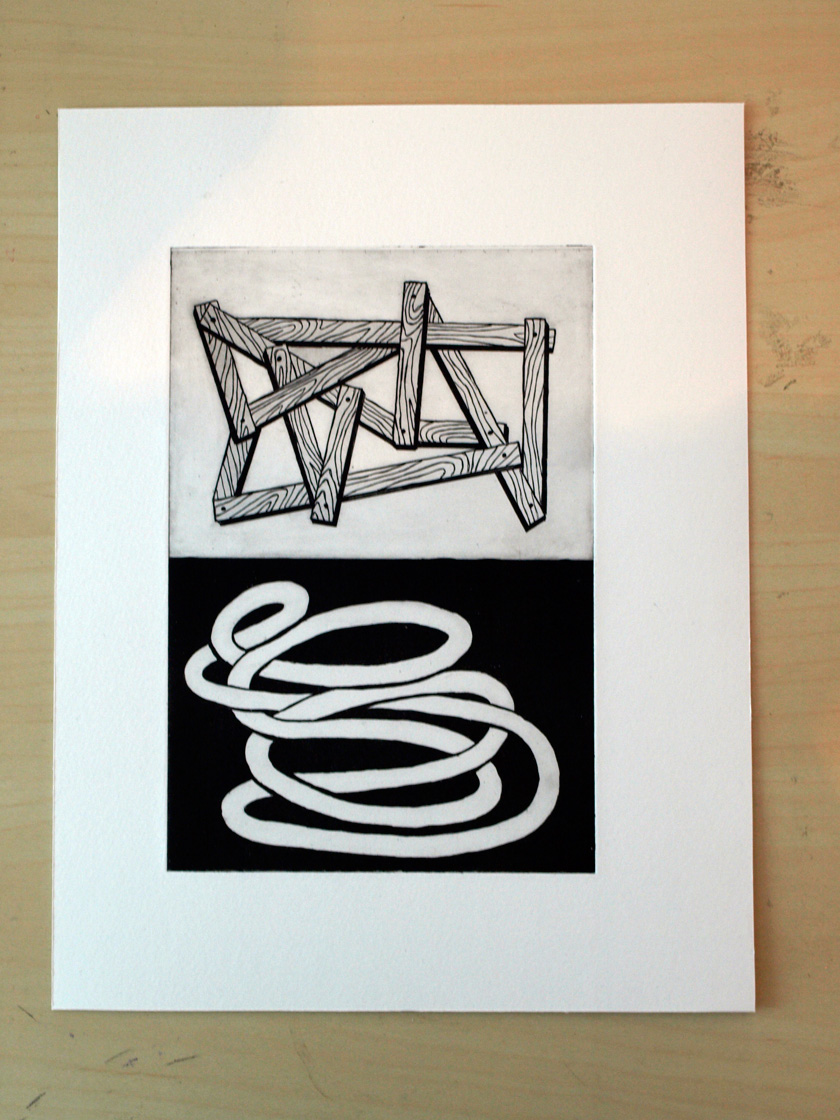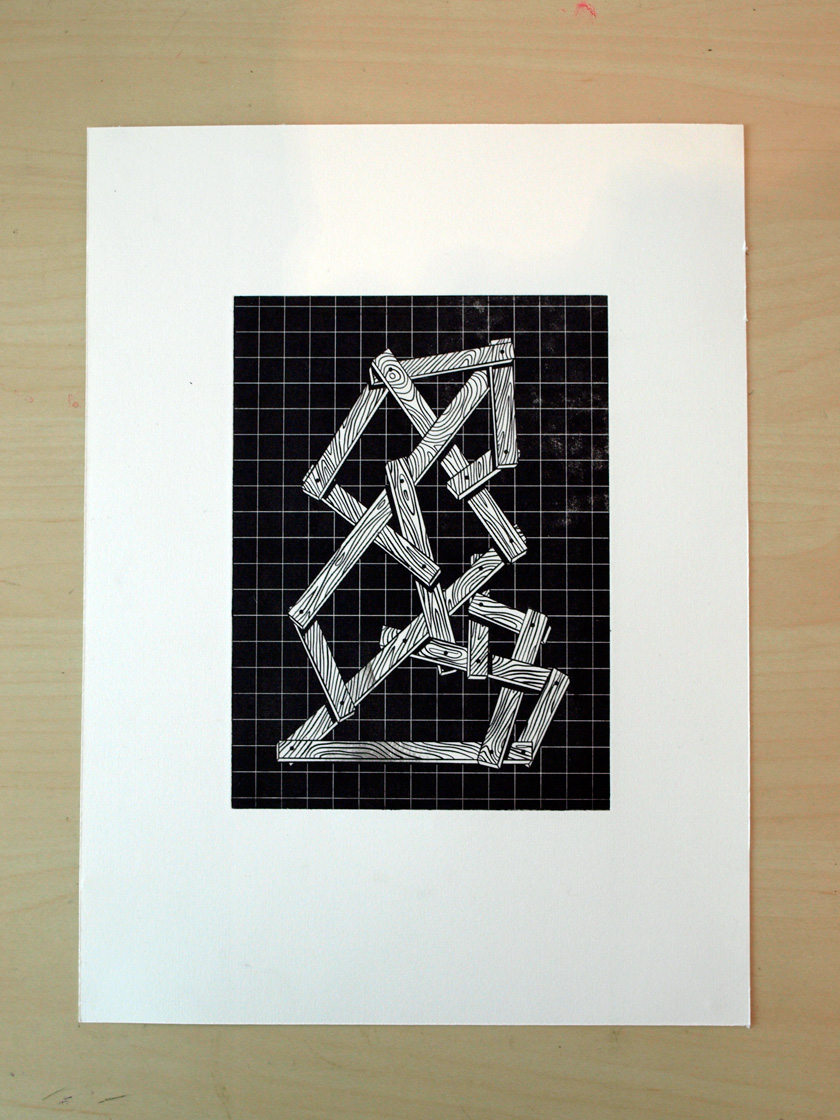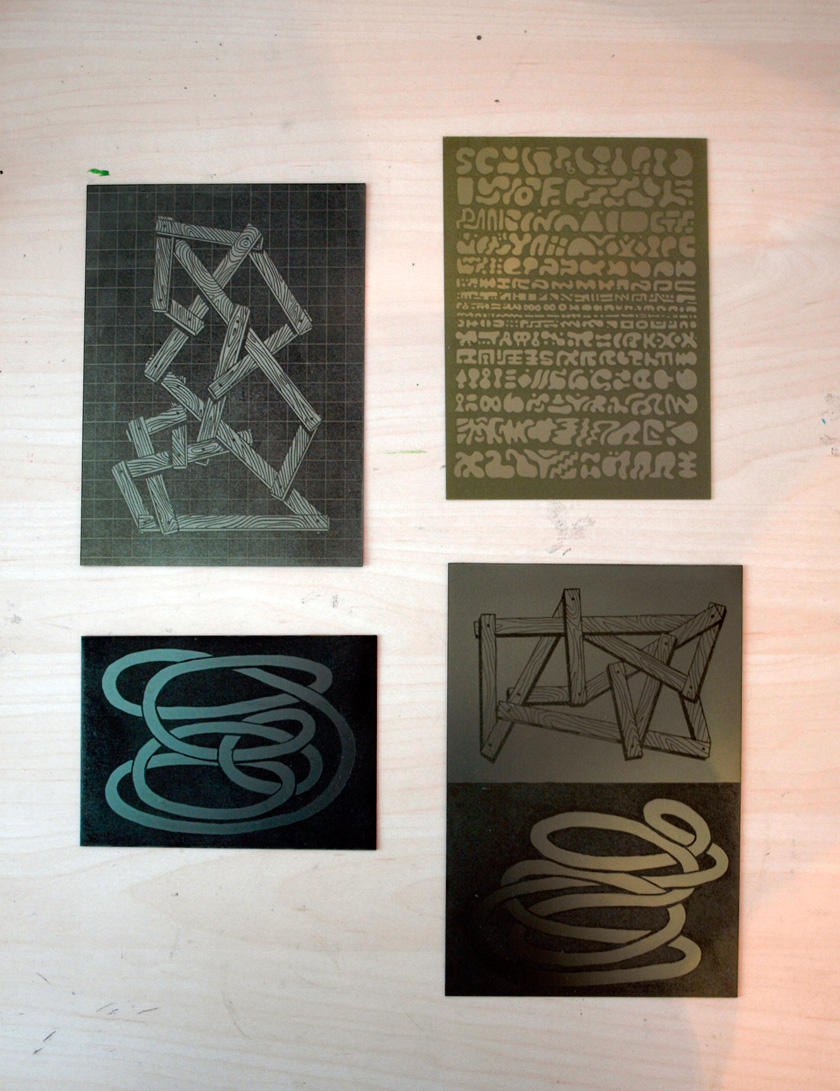 Zinc plates I brought home with me; I will print more copies later.