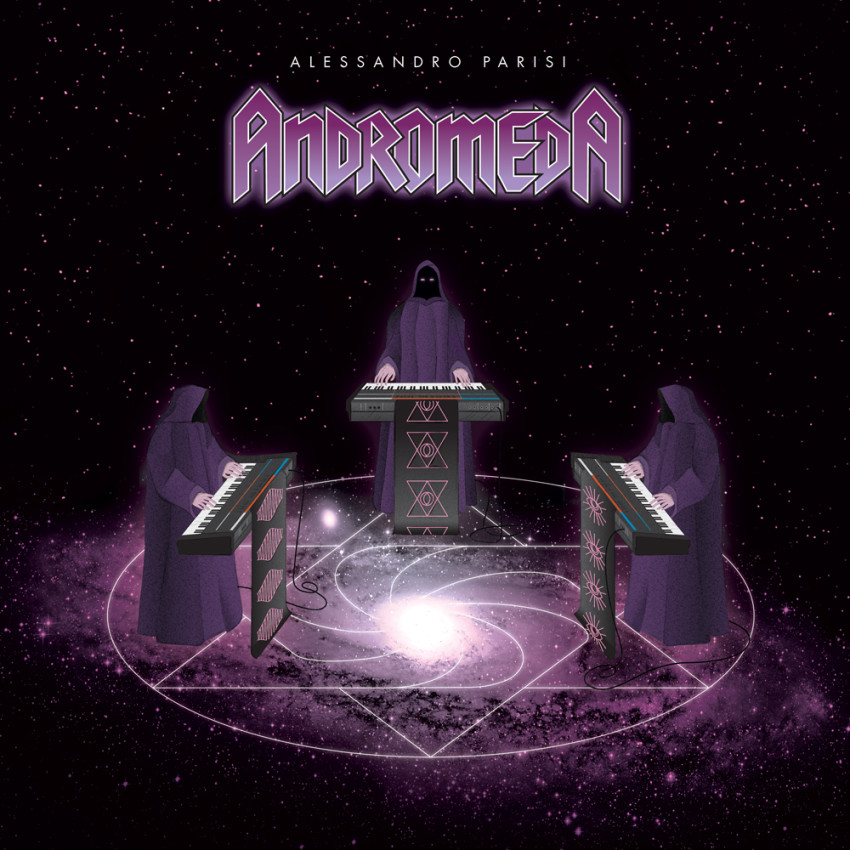 Artwork and graphic design for Alessandro Parisi's  Italo horror soundtrack E.P.  Andromeda out on Slow Motion Records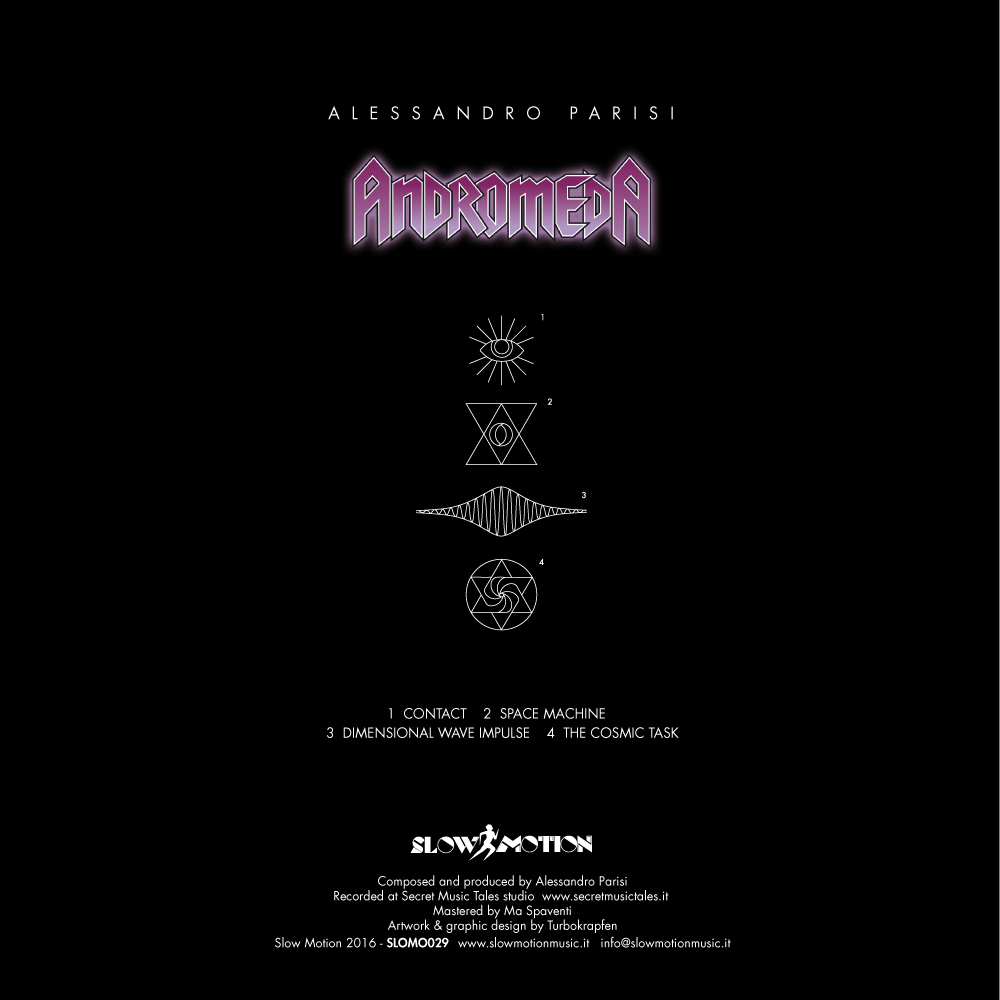 Earth, beginning of the 21st Century. First telepathic communications from the Andromeda Galaxy to few chosen individuals. An alien civilization announces that in the future a group of humans called "The Conventicle" will be able to physically meet them and receive "The Cosmic Task", the instructions on how to move the entire physical Universe into the fifth dimension.
CONTACT
Earth, Modieval period, 2300 AD. The actual Conventicle members receive a new telepathic communication from the Andromeda Galaxy. The time has arrived.
SPACE MACHINE
Around 2060 AD the Space Machine, a device for instantaneous travel through space has been invented. Following major issues in the space/time fabric caused by the Space Machine , it has been banned forever from the central government of the Modieval period.
DIMENSIONAL WAVE IMPULSE
The Conventicle members then, unable to use technological means to reach the Andromeda civilization,  gather together to perform a magic musical ritual, using some archaic synthesizers from the past centuries that have been secretly preserved by their ancestors for their unique ability to manipulate the space/time continuum using sound waves.
THE COSMIC TASK
The ritual is successful and the members of the Conventicle are able to open a portal to the Andromeda Galaxy. Now it's time to receive the Cosmic Task and start a new chapter of   human history.